SPEAKER:

Peta Murray
---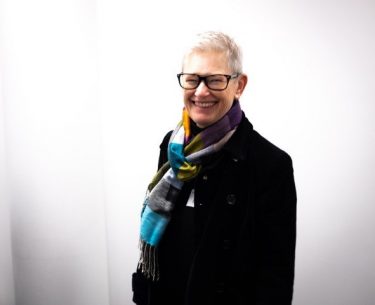 Peta Murray is a Lecturer in the School of Media and Communication at RMIT University, Melbourne. Her research focus is the place of transdisciplinary arts-based practices as modes of inquiry and forms of cultural activism. She is interested in the application of "meaningful irreverence" as means to foment social and cultural change.
Among Peta's well-known plays are works on death and dying. These include Spitting Chips (a play for young people) and This Dying Business, commissioned by Junction Theatre Company. As a practicing artist, she also deploys theatre, installation, ritual practices and live art to make performable essays and bespoke w/rites. Recent projects include Missa Pro Venerabilibus: A Mass for The Ageing for Footscray Community Arts Centre and her live art triptych on grief and loss, vigil/wake, which has had several iterations including for the Melbourne Festival and Arts House.
Peta was co-founder, with Dr Kerrie Noonan of The Groundswell Project. It was within this this affiliation, as Groundswell's Creative Director that she curated the arts program for the Public Health and Palliative Care International Festival held in the Blue Mountains in 2019.