SPEAKER:

Christy Flaws
---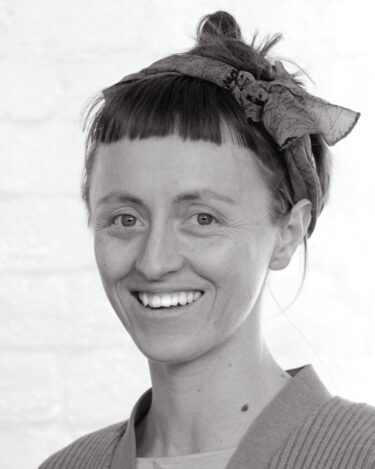 Over the last 17 years Christy has performed, facilitated workshops and directed community performances and arts projects both independently and for a variety of organisations including Circus Oz, Westside Circus, The Arts Centre, Polylglot Theatre, The Womens Circus, Kids Own Publishing, Fairfax Youth Initiative (Artistic Director 2016/17) and Footscray Community Arts Centre.
In 2008 Christy and Luke O'Connor formed Asking for Trouble - an multi-award winning and well loved theatre company using circus, physical theatre and clown to make charming and ridiculous, award winning works including Bubblewrap & Boxes, KAPOW! FoRT and The Bottle Collector, these shows have and continue to be toured extensively Regionally, Nationally and Internationally.
Christy has spent time training in Circus (Circo Arts NZ), Ensemble Physical Theatre and Improvisation including Clown with Philippe Gaulier, and attending a number of Acrobatic Conventions across Europe. She has been a performer/producer with many Independent companies/collectives including Quiche Lorraine, Sweet and Sour Circus and multiple seasons with Porcelain Punch from 2011-15 including the Travelling Medicine Show and FIN – a feast of fools. Christy is also a co founder and performer of One Trick Pony who have toured their installation piece 'Peep' and the Green Room award winning 'Carousel' across Australia (and once upon a time in Stockholm). In 2019 One Trick Pony presented their new work 'Til' at Abbotsford Convent with support from Creative Victoria and The Womens Circus, they have also performed at too many cabarets to remember over the years including occasionally as part of the legendary Finucane and Smith's creations.
In 2017 Christy collaborated with Amanda Palmer to create an award winning stop motion music video for her new record 'I Can Spin a Rainbow', hung upside down on silos with large scale visual/aerial spectacular 'Dusk' and directed a community performance 'Possible Not' in Natimuk and then travelled to Nepal as part of the 'Learning the Ropes' project with the Womens circus and Circus Kathmandu. In the Summer of 2017 Christy and Luke began to build a new youth circus ensemble in Clunes leading to the performance of 'In The Deep End' (a circus in a pool), which toured to Clunes, Trentham and Newstead as part of the Regional Centre for Culture with support from the Regional Arts Fund.
This project was followed by Christy directing Art Attack a 3 year co-designed social impact focused arts project for Clunes young people, supported by Creative Victoria's Future Makers for Change Initiative from 2018-2021. Christy spent much of 2020 exploring the potential of alternative economies (barter and gift economy) to support localised community arts practice with support from mentor Debby Maziarz, Creative Victoria and the Australian Council for the Arts.